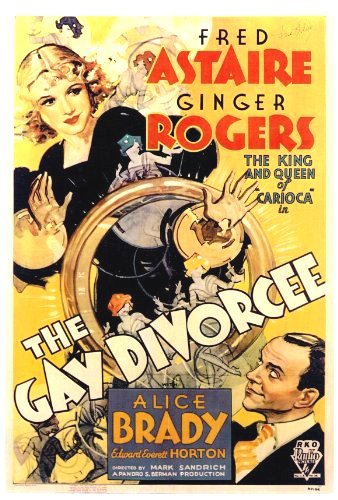 SESSION TIMES - THIS WEEK
Thu 14 Feb 2019: 1.40pm, 3.50pm, 8.10pm
Fri 15 Feb 2019: 1.45pm, 6.00pm, 8.15pm
Sat 16 Feb 2019: 1.30am, 1.45pm, 6.00pm
Sun 17 Feb 2019: 11.40am, 3.50pm, 8.00pm
PG - Parental Guidance Recommended
01 hours 47 minutes
Synopsis
What's a girl to do if she wants a divorce from her estranged husband in 1934? Well if you're Ginger Rogers, you hire a lawyer who comes up with the cunning plan of having you caught in a pretend extramarital affair at an elegant English seaside hotel.
But Mimi (Rogers) didn't expect dashing dancer Guy (Fred Astaire) to enter the picture, whom she promptly mistakes for her partner in crime.
What follows is a romantic comedy of errors featuring hilarious performances from Ginger and Fred and stunning musical moments like Cole Porter song Night And Day and the Oscar winning Carioca number The Continental.
Tickets are $21 (including a complimentary sweet treat on arrival) and available here!