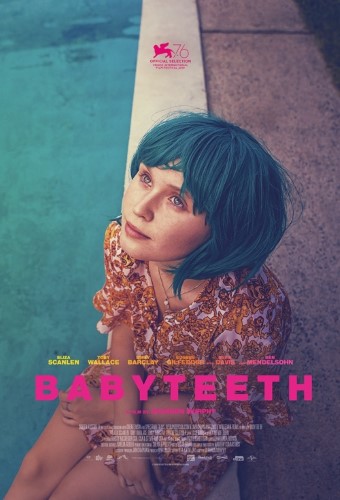 M - Sex scenes, offensive language
01 hours 58 minutes
Synopsis
What might have been a disaster for the Finlay family leads to letting go and finding grace in the glorious chaos of life. When seriously ill teenager Milla (Eliza Scanlen) falls madly in love with a smalltime drug dealer, it's her protective parents' (Ben Mendelsohn, Essie Davis) worst nightmare.
Things get messy and morals go out the window as the lives of those around the family become intertwined and Milla shows those in her orbit how to live like you have nothing to lose.
In a story about life, grief and the chaos of family, BABYTEETH joyously explores how far we will go for love and how good it is to be alive.