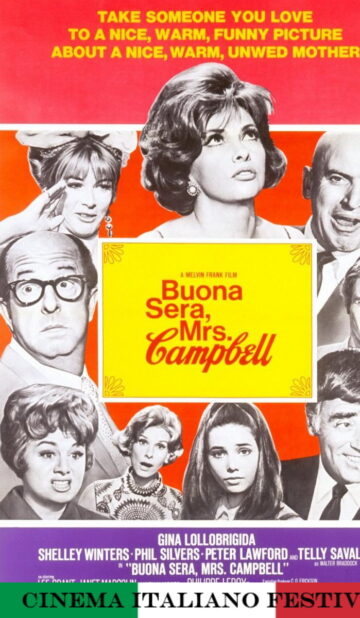 Rating tbc
01 hours 48 minutes
Synopsis
During World War II, an Italian villager (Gina Lollobrigida in an award-winning role) befriends three American soldiers. Later, when unsure which of them fathered her daughter, she accepts support checks from all three soldiers.
Twenty years later, a reunion unexpectedly brings the three veterans – and their wives and children – back to Italy and Mrs. Campbell panics as she endeavors to keep her lively past from her daughter.
BUONA SERA, MRS CAMPBELL is a charming reminder of what movie comedies used to be like.