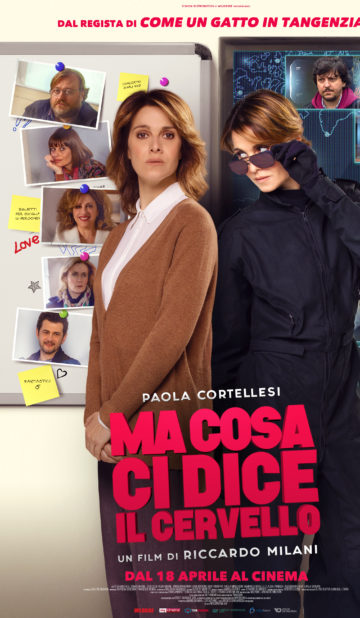 Rating tbc
01 hours 40 minutes
August 6, 2020

Italian with English subtitles
Synopsis
Ma Cosa Ci Dice Il Cervello
Mid-life malaise meets the spy game in DON'T STOP ME NOW, an Italian comedy that promises something different within two well-worn genres.
"Giovanna (Paola Cortellesi) is a plain-Jane mum, who divides her time between her boring accounting job and her daughter's school commitments, ever the responsible parent with a humdrum life. But underneath this dull façade Giovanna is in fact a secret agent involved in a dangerous international mission.
When a reunion with her former high school classmates, the "Fantastic Five", reveals that all of them are suffering from the daily grind, she makes a drastic decision: Her next mission will be helping the people she loves.
Among extravagant disguises, hilarious situations and action set from Marrakesh to Moscow, Giovanna sets out to overturn this situation and do justice to her friends." (italianfilmfestival.com.au)
Ticket Prices:
Adults: $16, Students/CSC: $15, Seniors/Children: $14