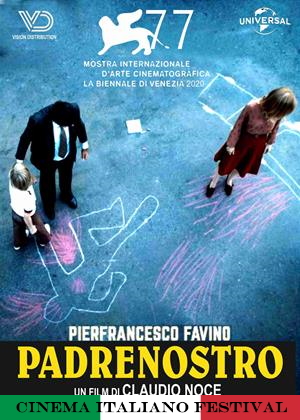 Rating tbc
02 hours 00 minutes
Synopsis
Rome, 1976. Valerio (Mattia Garaci) is ten years old and has a vivid imagination. When he witnesses, together with his mother Gina (Barbara Ronchi), the attack on his father Alfonso (Pierfrancesco Favino) by a terrorist group, his childhood is turned upside down.
From that moment on, fear and a sense of vulnerability leave a dramatic mark on the whole family. But it is in those difficult days that Valerio gets to know Christian (Francesco Gheghi), a boy not much older than him. Solitary, rebellious and bold, he seems to have appeared out of nowhere. Their encounter in a summer full of discoveries will change their lives forever.
The social turmoil of Italy's 'Years of Lead' are at the heart of writer-director Claudio Noce's semi-autobiographical third feature PADRENOSTRO, a personal story inspired by his own family trauma that views the harsh adult world from a child's perspective.