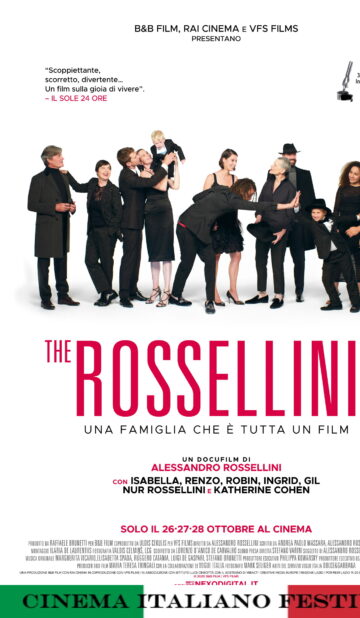 Rating tbc
01 hours 30 minutes
Synopsis
THE ROSSELLINIS is a tongue-in-cheek autobiographical look at the descendants living around the world of iconic Italian director Roberto Rossellini's extended family and is being directed by his grandson, Alessandro Rossellini.
Roberto Rossellini, the most famous film director of Italian neorealism, was a genius of cinema and a conspicuously unconventional father. His love stories flooded the front pages of newspapers all over the planet, scandalising the rigid morality of the 1950s, and bringing to the world a large, proudly multi-ethnic and definitely extended family.
Alessandro, the first grandson of the great director, had a shaky career as a photographer and a long history of drug addiction. As the first grandson of a genius, he doesn't feel he is living up to his surname. So, he decides to shoot his first film at 55, with self-conscious wit and irony laced with humour, forcing his family to an impossible therapy session in front of the camera.
Featuring exclusive footage of a family reunion, as well as clips from a daily diary filmed in Super 8 by Ingrid Bergman, and a wealth of other filmic and archive materials.