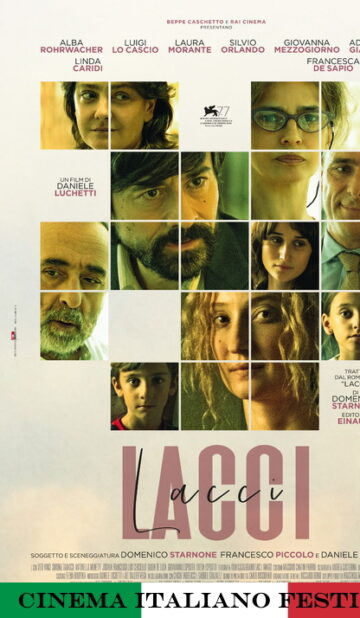 Rating tbc
01 hours 40 minutes
Synopsis
Opening Night!
Tickets include drinks and a sweet treat
Lacci
THE TIES is a stylish and involving drama that charts the lives of a middle-class Italian family across three decades.
Naples, early 1980s. The once-happy union between Aldo (Luigi Lo Cascio) and his wife Vanda (Alba Rohrwacher) is ruptured one evening when Aldo admits, unprompted, that he has been unfaithful. Equally hurt and bewildered, Vanda attempts to hide her pain from the couple's two school-age kids.
30 years later, Aldo (Silvio Orlando) and Vanda (Laura Morante) are still together, but their relationships with each other and now grown-up children continue to be defined by what happened all those years ago.
The first Italian film in over a decade to open the Venice Film Festival, director Daniele Luchetti's intricate and affecting film effortlessly shifts back and forth through the years, wresting new perspectives on age-old relationship conflicts. It's emotional, indelible cinema.