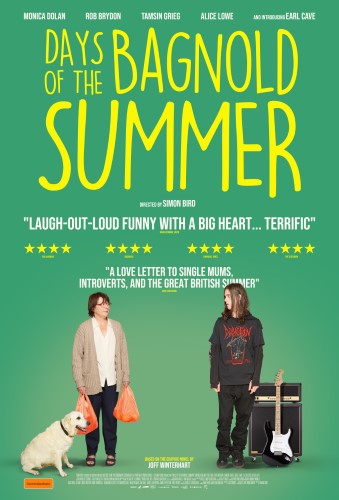 M - Offensive Language
01 hours 26 minutes
Synopsis
DAYS OF THE BAGNOLD SUMMER is a funny, charming and wince-inducingly accurate adaptation of Joff Winterhart's graphic novel.
It sweetly draws you into the wobbly relationship between well-intentioned single librarian Sue Bagnold and her black-clad teenage son Daniel, who'd rather listen to Metallica than his mother.
Daniel was meant to spend the summer in Florida visiting his dad, but is now stuck with Mum following the trip's cancellation.
"Laugh-out-loud funny with a big heart… terrific" (Mark Kermode, BBC)

"A love letter to single mums, introverts, and the Great British Summer" (Sight and Sound)