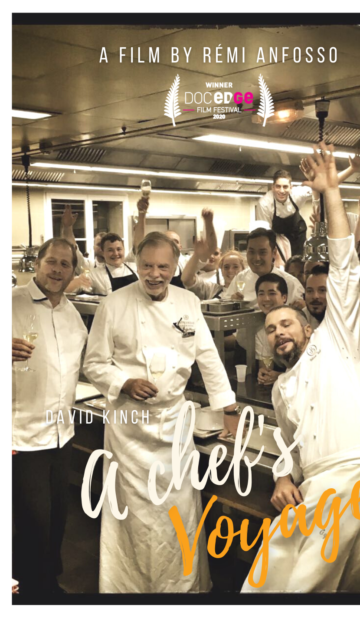 December 14, 2020

Partly subtitled
Synopsis
Chef David Kinch and his team journey from their 3 Star Michelin restaurant, Manresa, in California for a one of a kind "four hands" collaboration with three legendary chefs at their iconic restaurants in France.
The crew takes off as soon as they arrive in France to cook alongside chefs and teams from three of the country's best starred restaurants: Le Taillevent, L'Oustau de Baumanière and Le Petit Nice. Even for Kinch's well-oiled team, it's difficult to navigate their host kitchens and represent Californian gourmet cuisine on Michelin's "home turf" while jetlagged, on an aggressive schedule and with a language barrier just to start with.
It's a fascinating look behind the scenes of the inner workings of one of the top restaurants in America – and, it's a visit to the heart of bucolic Provence, the animation of Paris and the magnificent coast of Marseille.
Ticket Prices: Adult $16, Senior/Child: $12.50