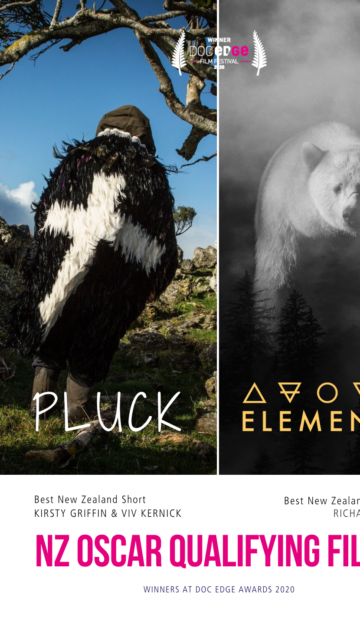 Synopsis
Two New Zealand films looking at the wilderness of Aotearoa
ELEMENTA: A black-and-white visual meditation of wilderness and the elements, New Zealand wildlife filmmaker Richard Sidey adopts a triptych format for a cinematic experience like no other.
Filmed over five years on seven continents, ELEMENTA is Sidey's second feature collaboration with the arctic-inspired ambient composer Boreal Taiga, and completes the director's Speechless trilogy.
Prepare yourself for full immersion.
PLUCK: 12 years ago Jean learned to weave korowai, traditional Māori feather cloaks. Her source of feathers varies from unravelled feather dusters to roadkill. To date, Jean has made 15 cloaks for her community.
But now she faces her own mortality, with the realisation that she hasn't made one for her daughter. For this korowai, Jean takes us on a weka hunt to the windswept and barren Chatham Islands, Rekohu – 600 kilometres off the coast of Christchurch.
Ticket Prices: Adult $16, Senior/Child: $12.50