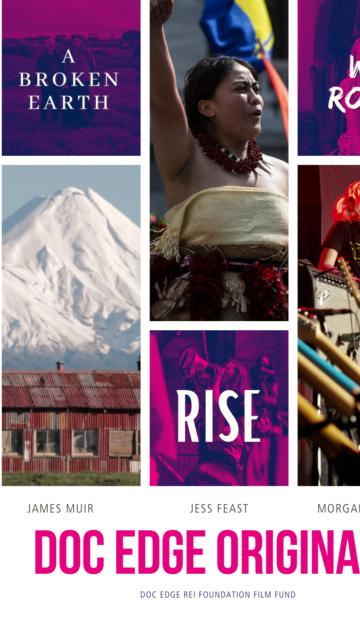 Synopsis
A collection of shorts from around Aotearoa / New Zealand, funded by The Doc Edge Rei Foundation Film Fund
A BROKEN EARTH: When an oil company moves in next door, a couple is forced to deal with the effects of uncontrolled fracking and oil drilling next to their family farm.
RISE: On 27 September 2019, during the largest climate protest in the world, an eclectic group of young people came together to make their voices heard. This film amplifies their voices.
WE ROCK!: A celebratory and empowering look at young Kiwi musicians, banding together as they attend Girls Rock Camp Aotearoa – a yearly girls, trans, and non-binary rock'n'roll themed camp, where music is the medium to empower our young people.
Ticket Prices: Adult $16, Senior/Child: $12.50