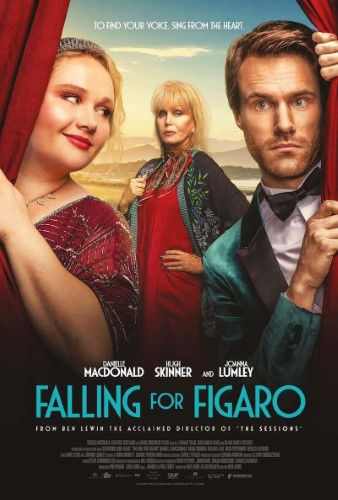 M - Offensive Language
01 hours 45 minutes
Synopsis
FALLING FOR FIGARO is a romantic comedy set in the brutal world of opera singing competitions.
The story unfolds in the tiny Scottish village of Drumbuchan, the home of Meghan Geoffrey-Bishop (Joanna Lumley), a fearsome singing teacher who believes that only with a broken heart can you really learn how to sing.
Preparing her two students, Max (Hugh Skinner) and Millie (Danielle Macdonald), for the same competition, Meghan manipulates their love lives to get the best performance out of them.
"Uplifting and joyful, tugging on the heart strings just enough" (Common Sense Media)