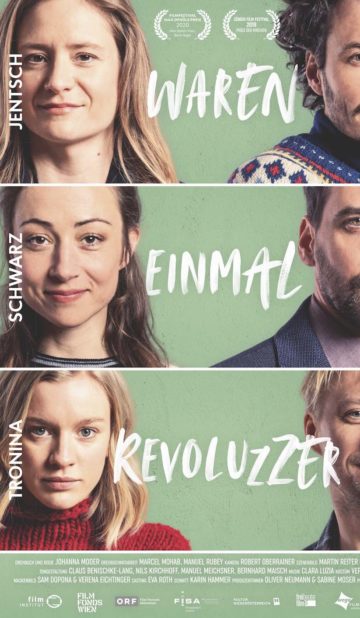 M - Nudity, drug use, offensive language
01 hours 44 minutes
September 30, 2021

German with English subtitles
Synopsis
German Film Festival presented by Goethe-Institut NZ
"Once Were Rebels / Waren Einmal Revoluzzer"
Thu 30 Sep at 8.15pm
FREE ENTRY – contact us here or ring us on 06 833 6011 to reserve tickets!
The two couples Helene and Jakob, Tina and Volker are modern, urbane people in their late 30s who enjoy a privileged, orderly existence in Vienna. When word reaches them that a Russian friend from their student days needs help, they decide on the spur of the moment to seize the opportunity: finally the chance to do something instead of just talking!
But what they first perceive as an adventure soon comes to threaten the very foundations of old friendships and current relationships. Because help can be defined in different ways – and the people being helped here don't behave the way the helpers think they should.
Ultimately the arrival of Pavel and his family confronts the Austrians with the discrepancies between their ideals and the way they actually lead their lives.