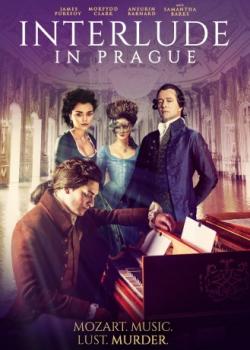 SESSION TIMES - THIS WEEK
Mon, Aug 20, 6:00 pm
Tue, Aug 21, 1:45 pm
Wed, Aug 22, 6:00 pm
Fri, Aug 24, 1:50 pm
Tue, Aug 28, 8:15 pm
Wed, Aug 29, 2:00 pm
M - Violence, sexual violence
01 hours 43 minutes
Synopsis
1787, Prague. Wolfgang Amadeus Mozart escapes the frustrating, privileged elite of Vienna to spend a few weeks in Prague. However, his unconventional presence soon unleashes a series of dramatic and tragic events set off by a forbidden affair with young soprano Zuzanna.
Overwhelmed by the tangled web of lust, violence and intrigue that surrounds him, Mozart finds inspiration to create the astonishing and dramatic piece of music that will become the operatic masterpiece Don Giovanni.
INTERLUDE IN PRAGUE is a powerful period thriller set to the music of Mozart.