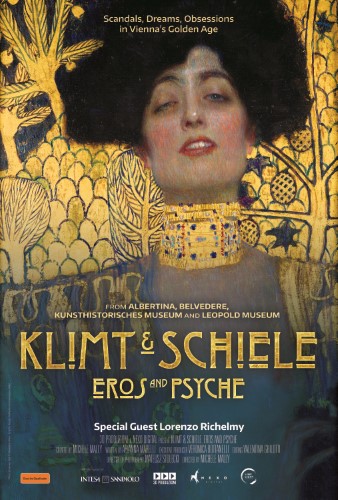 Synopsis
Delve into the turn-of-the century Vienna art world and tour through exhibitions of Klimt and Schiele's legendary works.
1918. As the roar of the First World War cannons is dying out, in Vienna a golden age comes to an end. The Austro-Hungarian Empire is beginning to disintegrate. Since the dawn of the century, Gustav Klimt and Egon Schiele have fundamentally changed the feeling of art, through a new way of painting that portrayed the restlessness, fears and desires of mankind.
Taking place across five stunning exhibitions with never-before-seen access, KLIMT & SCHIELE recounts this extraordinary moment in art history – a magical moment for art, literature and music, in which new ideas are circulated, Freud discovers the depths of the psyche, and women begin to claim their independence.