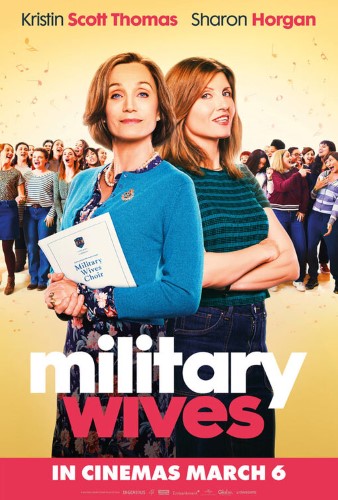 M - Offensive language, sexual references
01 hours 52 minutes
Synopsis
MILITARY WIVES is the inspirational story of friendship, love, and support on the home front.
A group of women come together as their partners serve in Afghanistan. Kate (Scott Thomas) persuades the ragtag group on the base to form the Military Wives Choir. Finding their voice together, the misfit choir put two fingers up to stuffy military tradition, anti-war protestors and their own personal differences.
As friendships flourish, even the sceptical rebel and rocker Lisa (Sharon Horgan) is transformed by the choir's friendship, humour and courage.