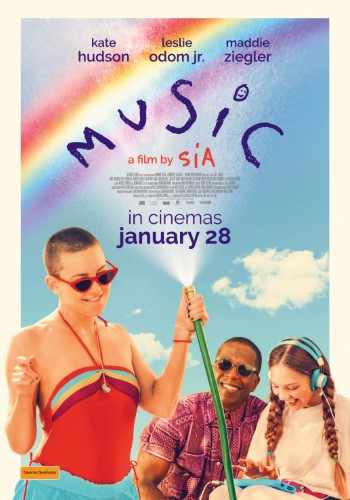 M - Violence, Offensive Language
01 hours 47 minutes
Synopsis
MUSIC is a powerful, original, and celebratory artistic statement and the directorial debut of multi-Grammy nominee and internationally acclaimed singer-songwriter and pop icon Sia.
Zu (Kate Hudson) is newly sober when she receives news that she is to become the sole guardian of her half-sister named Music, a young girl on the autism spectrum. The film explores two of Sia's favorite themes finding your voice and creating family.
MUSIC explores the tenuous bonds that hold us together, and imagines a world where those bonds can be strengthened in times of great challenge: love, trust, and being able to be there for each other is everything.