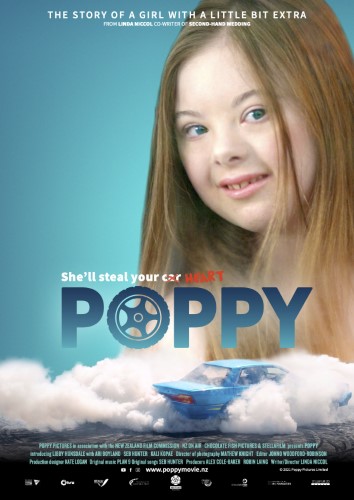 PG - Offensive Language, Sexual References
01 hours 38 minutes
Synopsis
Poppy (Libby Hunsdale), a young woman with Down syndrome, refuses to be defined by disability and takes control of her own life.
Poppy's ambition to become a motor mechanic – starting with the apprenticeship promised by her late father – is stalled by her super protective brother who has reluctantly inherited the family workshop/garage business. And it's not until she teams up with an ex-school friend who needs his car fixed in time to enter the local burnout competition that her plans progress.
Watch TVNZ Sunday segment "Libby's World" featuring actress Libby Hunsdale HERE!