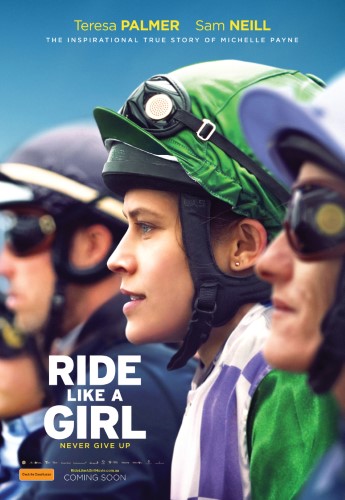 PG - Coarse language
01 hours 33 minutes
Synopsis
RIDE LIKE A GIRL is the incredible true story of Michelle Payne. The youngest of 10 children raised by widowed dad Paddy (Sam Neill), Michelle (Teresa Palmer) dreams of the impossible: winning the Melbourne Cup — horse-racing's toughest two-mile race.
Becoming a jockey at 15 she finds her feet in the male-dominated sport, but when a family tragedy strikes, and she experiences a near fatal horse fall, Michelle's dream is all but over.
But with the love of her dad and her brother Stevie, Michelle does not give up. Against all medical advice and the protests of her siblings, she rides on.
Directing debut by Australian Actor Rachel Griffiths.