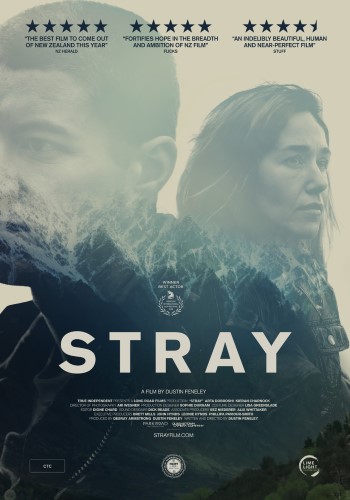 SESSION TIMES - THIS WEEK
M - Adult themes
01 hours 44 minutes
Synopsis
Jack (Kieran Charnock), a taciturn young man on parole for grievous bodily harm, holes up in a cabin somewhere in Central Otago. It's not clear whether he's trying to forget the past or reconcile with it, although his hesitancy with locals suggests he's much closer to the scene of the crime than he'd care to admit.
Locked away in a prison of his own making, Jack one evening encounters Grace (Arta Dobroshi), very far from home and seeking refuge. Grace's own private struggles linger beneath her attraction to Jack. These lonely, enigmatic strangers drift into a relationship that promises to either hurt or heal.
Capturing New Zealand's moody and majestic southern landscape with terrific clarity, STRAY demands to be seen on the big screen.
★★★★★ "It is an iceberg of a film – what appears above the surface barely scratches at the behemoth of emotion lurking within. That the film exists in this state at all is astonishing – that it is this damn good might just be a miracle." (NZ Herald)