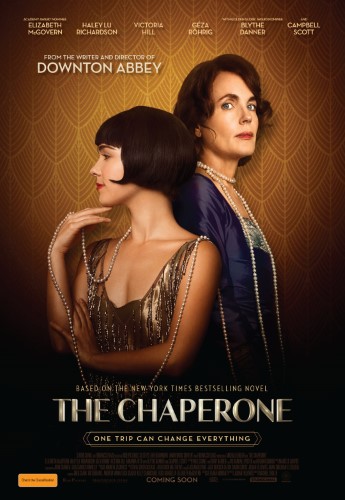 SESSION TIMES - THIS WEEK
Synopsis
Based on a bestselling novel of the same name, THE CHAPERONE takes place against the backdrop of the tumultuous times of the early 1920's.
A Kansas woman (Elizabeth McGovern) is forever changed when she chaperones beautiful and talented 15-year-old dancer Louise Brooks (Haley Lu Richardson) to New York for the summer.
One of them is eager to fulfill her destiny of dance and movie stardom; the other is on a mission to unearth the mysteries of her past.