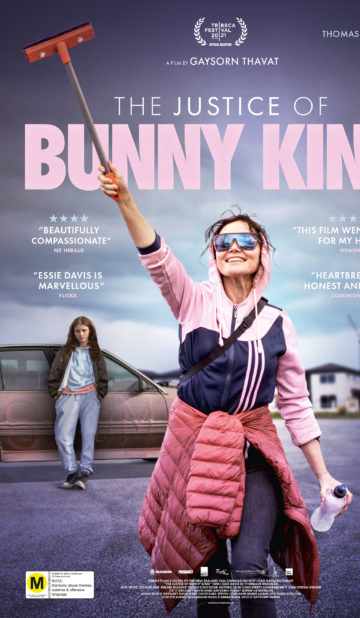 M - Domestic Abuse Themes, Violence, Offensive Language
01 hours 41 minutes
Synopsis
THE JUSTICE OF BUNNY KING is a triumph over adversity tale about two women fighting their way back from the bottom of society.
Bunny King (Essie Davis) is a mother of two, a rough cut diamond with a sketchy past. While battling the system to reunite with her children, a confrontation leads her to take her niece Tonyah (Thomasin McKenzie) under her wing.
With the world against her and Tonyah, Bunny's battle has just begun.