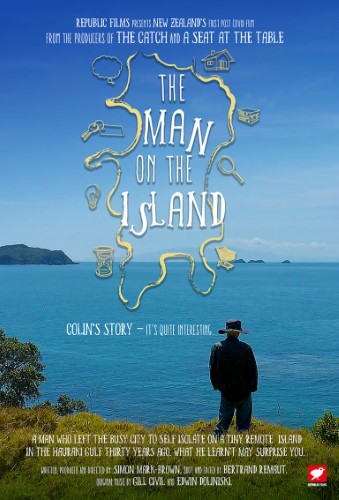 Synopsis
Q&A screening with director Simon Mark-Brown
Sat 28 Nov at 8pm
Get tickets below!
THE MAN ON THE ISLAND tells the story of one man, Colin McLaren, and one tiny island, Rakino in the Hauraki Gulf – off the grid, challenging and stunningly beautiful.
The 77-year-old artistic, philosophical, and erudite man moved to the remote island thirty years ago. Colin's own path to a reclusive lifestyle unwittingly shines a light on society's plight in a pandemic.