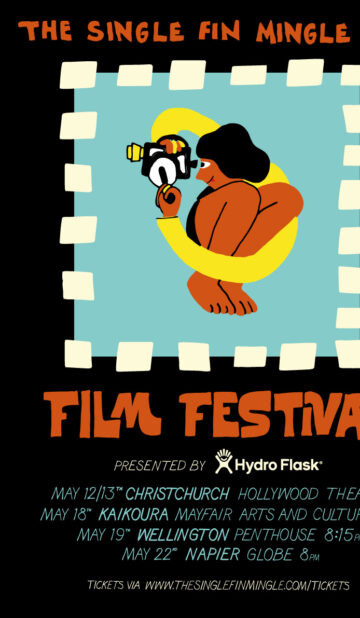 Synopsis
SOLD OUT
Since 2015, The Single Fin Mingle has been showcasing the world's most scintillating surf films on a stage like no other. Set in Christchurch's Hollywood Cinema and packed to the brim with beaming and ever appropriately boisterous fans, Mingle magic is made every year. Now in 2022, for the first time ever, we are set to take our shortlist of sublime surfing films on a tour across Aotearoa.
Our shortlist will feature an array of surfing cinematics that have been captured by filmmakers from all ends of the earth. While the wave riding will be a worthy watch alone, it's the stories of surfing culture which will be celebrated.
Hosted live by Single Fin Mingle founder, Ambrose McNeill with special guests along the way, the night is set to entertain the saltiest of sea dogs or those who have never seen the sea. Formal cinema attire (think blazers and ball gowns) is encouraged with a best dressed prize awarded on the night.
More info about The Single Fin Mingle can be found here!