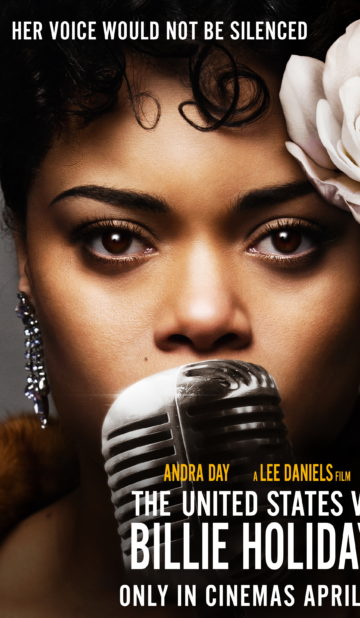 R16 - Sex scenes, violence, drug use, offensive language, nudity
02 hours 10 minutes
Synopsis
NOMINATED FOR ONE OSCAR (BEST ACTRESS IN A LEADING ROLE)
THE UNITED STATES VS. BILLIE HOLIDAY is a raw and heartfelt examination of the legendary Billie Holiday (Andra Day), one of the greatest jazz musicians of all time who was celebrated for her exceptional talent and glamorous style.
But as her profile and influence grew in 1940s America, the federal government targeted Holiday, aiming to stop her from singing her controversial and heart-wrenching ballad, "Strange Fruit" – and silence her by any means necessary.
From Oscar® nominated director Lee Daniels (The Butler) and featuring an iconic breakout performance from Golden Globe® winning singer-songwriter Andra Day alongside stars Garrett Hedlund, Natasha Lyonne and Trevante Rhodes, THE UNITED STATES VS. BILLIE HOLIDAY takes an intimate look at Holiday's struggles with fame, love and addiction.
"Holiday's legacy, and her song, lives on in Andra Day's triumphant performance" (Parade Magazine)
"An astonishing, red-raw performance from the singer and novice actress Andra Day" (Times UK)
"Day doesn't set a foot wrong throughout, even as Daniels' adoring camera traces her every breath in full close-up"
(Screen International)