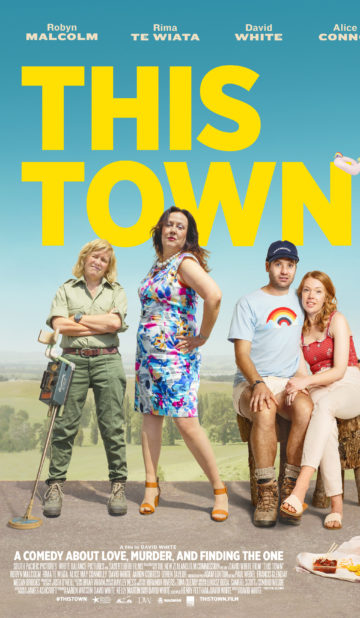 M - Offensive Language, Sexual References
01 hours 31 minutes
Synopsis
Five years ago, Sean's (David White) family was murdered. Charged but acquitted of the crime, he is now the most infamous person in the small community of Thiston. Despite everything, Sean's ready to move on, starting where any millennial would: by stepping into the world of digital dating.
Pam (Robyn Malcolm) was the officer in charge of the investigation. Tormented by the murders, she's been soured against the justice system. Abandoning the police force, she's started a small petting zoo and adventure park, but is unable to move on until justice has been served.
Now, for the first time Sean's world is blossoming. He meets Casey, a young woman whose faith in his innocence lends new force to his struggle for an ordinary life.
Charting the sublimely awkward aftermath of small town tragedy, THIS TOWN is a touchingly twisted comedy about what it means to reinvent yourself.
"Clever, likeable, well-written and played (…) In a year in which buying local matters more than ever, I reckon you'll be happy you bought into it" (Stuff)
"Clever, gloriously sly and darkly quirky little work of art" (The Spinoff)